Even though the era of Spice Girls, Scrunchies and Hot Wheels ended over 20 years ago, it doesn't mean you have to stop celebrating them! Books set in the 1990's are not unusual in teen literature. Here's a few to choose from:
check the catalog here
Best friends since age six, in their junior year of high school, Althea wants their relationship to be more. Their journey will take them from the rooftops, keg parties, and all-ages shows of their North Carolina hometown to the pool halls, punk houses, and hospitals of New York City before they once more stand together and face their chances. Set in the DIY, mix tape, and zine culture of the mid-1990s.
check the catalog here
Anna and Bennett were never supposed to meet: she lives in 1995 Chicago and he lives in 2012 San Francisco. But Bennetts unique ability to travel through time and space brings him into Anna's life, and with him, a new world of adventure and possibility. As their relationship deepens, they face the reality that time might knock Bennett back where he belongs, even as a devastating crisis throws everything they believe into question.
check the catalog here
It's 1996, and less than half of all American high school students have ever used the Internet. Emma just got her first computer and Josh is her best friend. They power up and log on--and discover themselves on Facebook, fifteen years in the future. Everybody wonders what their Destiny will be. Josh and Emma are about to find out.
check the catalog here
In the early 1990s, Cameron Post almost feels relieved when her parents are killed suddenly in a car crash - because just hours earlier, she was kissing another girl. Her relief is short-lived when Cam is sent to live with her ultra-religious Aunt Ruth and her grandmother in a conservative Montana ranch town. Making friends with cowgirl Coley Taylor may open doors for a new relationship for Cameron, but her Aunt Ruth takes drastic action and sends her to "God's Promise" a Christian gender rehab camp to help her combat her gayness.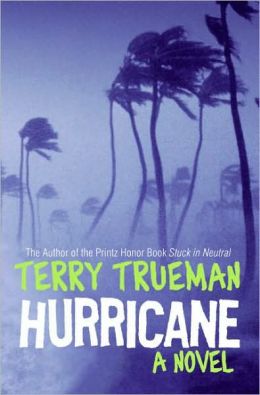 check the catalog here
A fictional account of one of the worst storms to hit the Caribbean--Hurricane Mitch in 1998--told from the perspective of a thirteen-year-old boy living in a small village in Honduras.
Maybe reading about the 1990's will make you more curious about the decade. For the ultimate 1990's trivia experience, visit
Totally 90s
to find out more!