Here are some of the books I'm watching out for this month!
I'll Give You the Sun
by Jandy Nelson published 9/16/2014
"A brilliant, luminous story of first love, family, loss, and betrayal for fans of John Green, David Levithan, and Rainbow Rowell"
www.Goodreads.com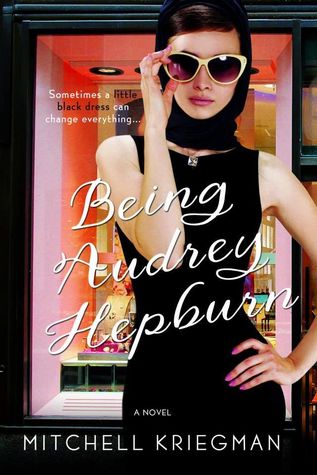 Being Audrey Hepburn
by Mitchell Kriegman is published 9/16/2014.
This book looks really fun! From
www.goodreads.com
"In Being Audrey Hepburn, Clarissa Explains It All-creator, Mitchell Kriegman, tells the story of a 19-year-old girl from Jersey who finds herself thrust into the world of socialites after being seen in Audrey Hepburn's dress from the film Breakfast at Tiffany's."
Destined for Doon
by Carey Corp & Loric Langdon is a great choice for Inspirational Fiction lovers, and is published on 9/2/2014.
From
www.amazon.com
"In this sequel to
Doon
, Mackenna Reid realizes she made a horrible mistake in choosing to follow her dreams of Broadway instead of staying in the enchanted land of Doon. To make everything worse, she's received her Calling—proof she and Duncan are each other's one true love—and it's pure torment, especially when visions of the very alluring Scottish prince appear right before she goes on stage. So when Duncan tells her an ancient curse threatens to overtake Doon and the new queen and Kenna's best friend, Veronica, needs her to return, Kenna doesn't have to think twice."
Found
by Harlan Coben, the adult mystery writer that writes the teen Mickey Bolitar series is published on 9/09/2014. This book is the third in the series, following
Shelter
and
Seconds Away
.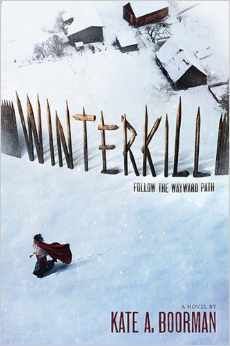 Winterkill
by Kate A. Boorman, published on 9/9/2014, looks like a juicy, creepy, mysterious novel. From
www.amazon.com
"Emmeline knows she's not supposed to explore the woods outside her settlement. The enemy that wiped out half her people lurks there, attacking at night and keeping them isolated in an unfamiliar land with merciless winters. Living with the shame of her grandmother's insubordination, Emmeline has learned to keep her head down and her quick tongue silent.
When the settlement leader asks for her hand in marriage, it's an opportunity for Emmeline to wash the family slate clean—even if she has eyes for another."
For sports fans everywhere, a new book by Mike Lupica (author of
Heat
) called
Fantasy League
is published on 9/16/2014. I love playing fantasy football, and can't wait for this book!
From
www.amazon.com
"12-year-old Charlie is a fantasy football guru. He may be just a bench warmer for his school's football team, but when it comes to knowing and loving the game, he's first-string. He even becomes a celebrity when his podcast gets noticed by a sports radio host, who plays Charlie's fantasy picks for all of Los Angeles to hear. Soon Charlie befriends the elderly owner of the L.A. Bulldogs -- a fictional NFL team -- and convinces him to take a chance on an aging quarterback. After that, watch out . . . it's press conferences and national fame as Charlie becomes a media curiosity and source of conflict for the Bulldogs general manager, whose job Charlie seems to have taken. It's all a bit much for a kid just trying to stay on top of his grades and maintain his friendship with his verbal sparring partner, Anna."