People like to talk about what books they loved, but have you ever discussed what books were hard for you to finish? Here's my list:
1.
I read the first Twilight book, but as the series went on I found it harder and harder to keep going. By the time I got to
Breaking Dawn
by Stephenie Meyer, I just could not finish it.
2.
Gone Girl
by Gillian Flynn is an adult book that is going to be a movie with Ben Affleck later this year. I hated the characters so much I wished they were both dead.
3.
Wicked: The Life and Times of the Wicked Witch of the West
by Gregory Maguire was a really tough read for me. So tough I tried twice to read this book, and wasn't successful either time.
4.
Fangirl
by Rainbow Rowell just did not appeal to me - I really enjoyed
Eleanor and Park
, but the whole "Simon Snow" thing just made me wish for Harry Potter - the real Harry Potter.
5.
Insurgent
by Veronica Roth. I read
Divergent
, thought it was OK, but was not inspired to move on. I actually enjoyed the
Legend
series by Marie Lu much more than this series!
6.
Dreams of Gods & Monsters
by Laini Taylor. I loved the first book,
Daughter of Smoke & Bone
, but my interest waned as the books went on. Maybe trilogies are just not my thing?
7.
The Promise of Amazing
by Robin Constantine had such a cute cover - such promise! I did not like the main characters at all, and the storyline? I did not find it amazing - I found it irritating.
8.
Where Things Come Back
by John Corey Whaley won the Printz award a few years ago. I did not hate this book, but I can't say I loved it. It was a sad and difficult read. The ending was not concrete - definitely a book for a more sophisticated reader.
9.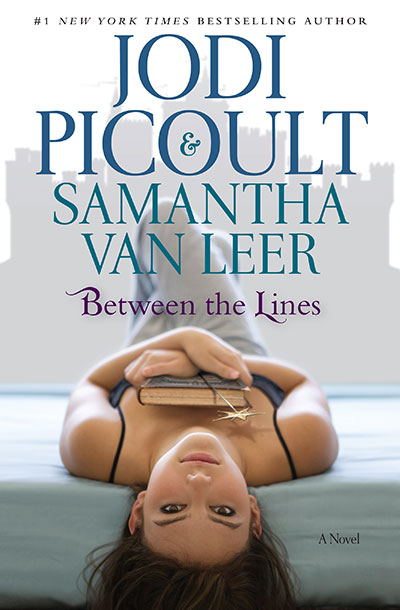 Between the Lines
, a collaboration by Jodi Picoult and her daughter Samantha Van Leer was not a typical Jodi Picoult novel. And I don't mean that in a good way, because I love Jodi Picoult's novels.
10.
The Time Traveler's Wife
by Audrey Niffennegger. I love the concept of time travel, so everyone assumes I love this book. I don't. I found it very disconcerting how a grown man would pop up naked in front of a young girl, and then eventually they marry. I felt creepy just reading it.