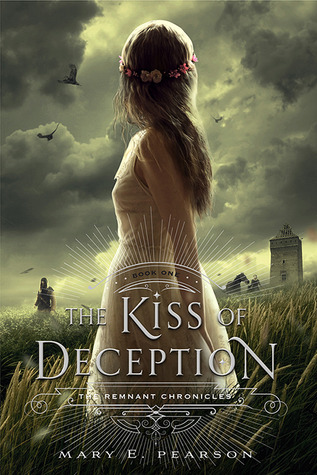 check the catalog here
She flees on her wedding day.
She steals ancient documents from the Chancellor's secret collection.
She is pursued by bounty hunters sent by her own father.
She is Princess Lia, seventeen, First Daughter of the House of Morrighan.
The Kingdom of Morrighan is steeped in tradition and the stories of a bygone world, but some traditions Lia can't abide. Like having to marry someone she's never met to secure a political alliance.
Fed up and ready for a new life, Lia flees to a distant village on the morning of her wedding. She settles in among the common folk, intrigued when two mysterious and handsome strangers arrive—and unaware that one is the jilted prince and the other an assassin sent to kill her. Deceptions swirl and Lia finds herself on the brink of unlocking perilous secrets—secrets that may unravel her world—even as she feels herself falling in love.
Author
Mary E. Pearson
also wrote the
Chronicles of Jenna Fox
trilogy. New York Times bestselling author Cinda Williams Chima has this to say about
The Kiss of Deception "
This is the kind of story I love--a heart-pounding tale of magic and murder, betrayal and romance set I a richly imagined fantasy landscape."
My thoughts: I am already captivated by the story of a seventeen-year-old princess that wants to choose her own destiny!