Do you watch the MTV show
Finding Carter
? Here's a few books that you may enjoy reading!
1. Before there was Carter, there was Janie Johnson, and
The Face on the Milk Carton
by Caroline Cooney.
check the catalog here
This book spawned a whole series of books about Janie Johnson, and what happened when she discovers she was abducted. Janie can't believe that her loving parents kidnapped her, until she begins to piece together clues that don't make sense. Why are there no pictures of Janie before she was four? Her parents have always said they didn't have a camera. Now that explanation sounds feeble. Something is terribly wrong, and Janie is afraid to find out what happened more than twelve years ago.
2. Once upon a time, a little girl disappeared...A scary story of abduction
Living Dead Girl
by Elizabeth Scott.
check the catalog here
When Alice was ten, Ray took her away from her family, her friends -- her life. She learned to give up all power, to endure all pain. She waited for the nightmare to be over. Now Alice is fifteen and Ray still has her, but he speaks more and more of her death. He does not know it is what she longs for. She does not know he has something more terrifying than death in mind for her. This is Alice's story. It is one you have never heard, and one you will never, ever forget.
3. Another story of parental abduction gone wrong is If You Find Me by Emily Murdoch.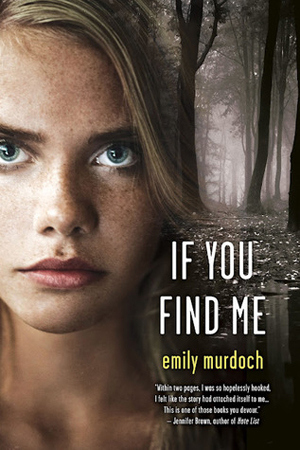 check the catalog here
A broken-down camper hidden deep in a national forest is the only home fifteen year-old Carey can remember. The trees keep guard over her threadbare existence, with the one bright spot being Carey's younger sister, Jenessa, who depends on Carey for her very survival. All they have is each other, as their mentally ill mother comes and goes with greater frequency. Until that one fateful day their mother disappears for good, and two strangers arrive. Suddenly, the girls are taken from the woods and thrust into a bright and perplexing new world of high school, clothes and boys.
4.
Pretty Girl-13
by Liz Coley is a disturbing and powerful psychological thriller about a girl who must piece together the story of her kidnapping and captivity and then piece together her own identity.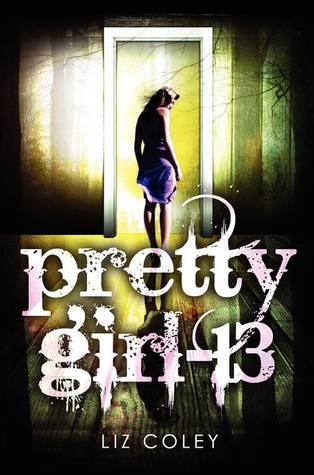 check the catalog here
When thirteen-year-old Angela Gracie Chapman looks in the mirror, someone else looks back--a thin, pale stranger, a sixteen-year-old with haunted eyes. Angie has no memory of the past three years, years in which she was lost to the authorities, lost to her family and friends, lost even to herself. Where has she been, who has been living her life, and what is hiding behind the terrible blankness? There are secrets you can't even tell yourself.
5.
The Night She Disappeared
by April Henry is a novel about a girl's disappearance that packs a punch!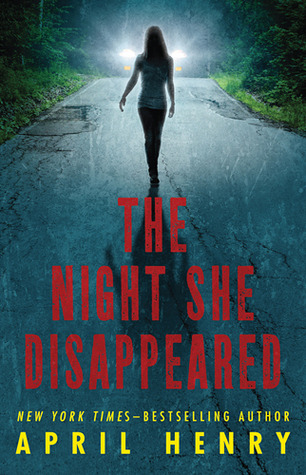 check the catalog here
Gabie drives a Mini Cooper. She also works part time as a delivery girl at Pete's Pizza. One night, Kayla—another delivery girl—goes missing. To her horror, Gabie learns that the supposed kidnapper had asked if the girl in the Mini Cooper was working that night. Gabie can't move beyond the fact that Kayla's fate was really meant for her, and she becomes obsessed with finding Kayla. She teams up with Drew, who also works at Pete's. Together, they set out to prove that Kayla isn't dead—and to find her before she is.


6. Stolen by Lucy Christopher is a story of a girl abducted from an airport, whose captor wants her to love him back. Told in the form of a letter.





check the catalog here


Sixteen year old Gemma is kidnapped from Bangkok airport and taken to the Australian Outback. This wild and desolate landscape becomes almost a character in the book, so vividly is it described. Ty, her captor, is no stereotype. He is young, fit and completely gorgeous. This new life in the wilderness has been years in the planning. He loves only her, wants only her. Under the hot glare of the Australian sun, cut off from the world outside, can the force of his love make Gemma love him back?


7. What Happened to Cass McBride? by Gail Giles is a vivid novel of suspense of a girl kidnapped and kept buried alive.

check the catalog here


Kyle Kirby has planned a cruel and unusual revenge on Cass McBride, the most popular girl in school, for the death of his brother David. He digs a hole. Drugs Cass. Kidnaps her. Puts her in a box-underground. He buries her alive. But Kyle makes a fatal error: Cass knows the power of words. She uses fear as her weapon to keep her nemesis talking - and to keep herself breathing during the most harrowing 48 hours of her life.