Did you just love the books
If I Stay
and
Where She Went
by Gayle Forman? Wondering what to read next? Here are some suggestions: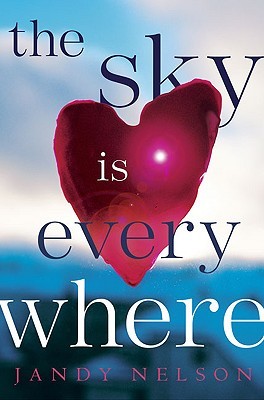 check the catalog here
Seventeen-year-old Lennie Walker, bookworm and band geek, plays second clarinet and spends her time tucked safely and happily in the shadow of her fiery older sister, Bailey. But when Bailey dies abruptly, Lennie is catapulted to center stage of her own life - and, despite her nonexistent history with boys, suddenly finds herself struggling to balance two. Toby was Bailey's boyfriend; his grief mirrors Lennie's own. Joe is the new boy in town, a transplant from Paris whose nearly magical grin is matched only by his musical talent. For Lennie, they're the sun and the moon; one boy takes her out of her sorrow, the other comforts her in it. But just like their celestial counterparts, they can't collide without the whole wide world exploding.
check the catalog here
Elizabeth Valchar-pretty, popular, and perfect-wakes up the morning after her eighteenth birthday party on her family's yacht, where she'd been celebrating with her six closest friends. A persistent thumping noise has roused her. When she goes to investigate, what she finds will change everything she thought she knew about her life, her friends, and everything in between.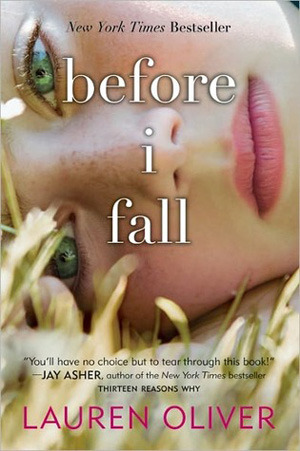 check the catalog here
For popular high school senior Samantha Kingston, February 12—"Cupid Day"—should be one big party, a day of valentines and roses and the privileges that come with being at the top of the social pyramid. And it is…until she dies in a terrible accident that night.
However, she still wakes up the next morning. In fact, Sam lives the last day of her life seven times, until she realizes that by making even the slightest changes, she may hold more power than she ever imagined.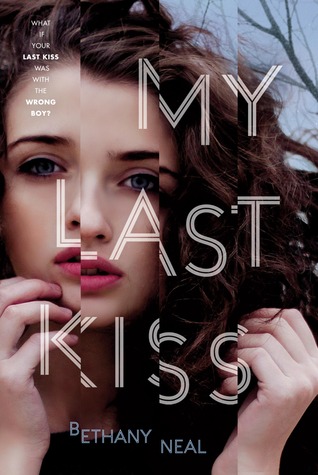 check the catalog here
Cassidy Haines remembers her first kiss vividly. It was on the old covered bridge the summer before her freshman year with her boyfriend of three years, Ethan Keys. But her last kiss--the one she shared with someone at her seventeenth birthday party the night she died--is a blur. Cassidy is trapped in the living world, not only mourning the loss of her human body, but left with the grim suspicion that her untimely death wasn't a suicide as everyone assumes. She can't remember anything from the weeks leading up to her birthday and she's worried that she may have betrayed her boyfriend. If Cassidy is to uncover the truth about that fateful night and make amends with the only boy she'll ever love, she must face her past and all the decisions she made--good and bad--that led to her last kiss.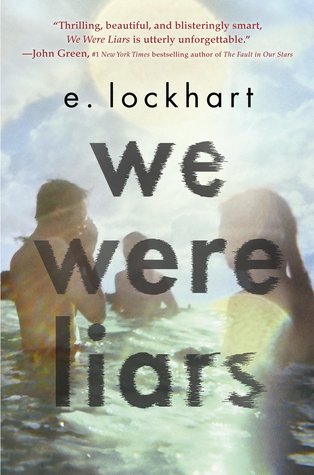 check the catalog here
A beautiful and distinguished family.
A private island.
A brilliant, damaged girl; a passionate, political boy.
A group of four friends--the Liars--whose friendship turns destructive.
A revolution. An accident. A secret.
Lies upon lies.
True love.
The truth.
check the catalog here
Sixteen-year-old Laurel's world changes instantly when her parents and brother are killed in a terrible car accident. Behind the wheel is the father of her bad-boy neighbor, David Kaufman, whose mother is also killed. In the aftermath of the tragedy, Laurel navigates a new reality in which she and her best friend grow apart, boys may or may not be approaching her out of pity, overpowering memories lurk everywhere, and Mr. Kaufman is comatose but still very much alive. Through it all there is David, who swoops in and out of Laurel's life and to whom she finds herself attracted against her better judgment. She will forever be connected to him by their mutual loss—a connection that will change them both in unexpected ways.
check the catalog here
Ben Wolf has big things planned for his senior year. Had big things planned. Now what he has is some very bad news and only one year left to make his mark on the world. How can a pint-sized, smart-ass seventeen-year-old do anything significant in the nowheresville of Trout, Idaho?
check the catalog here
Devastating, hopeful, hopeless, playful . . . in words and illustrations, Ingrid left behind a painful farewell in her journal for Caitlin. Now Caitlin is left alone, by loss and by choice, struggling to find renewed hope in the wake of her best friend's suicide. With the help of family and newfound friends, Caitlin will encounter first love, broaden her horizons, and start to realize that true friendship didn't die with Ingrid. And the journal which once seemed only to chronicle Ingrid's descent into depression, becomes the tool by which Caitlin once again reaches out to all those who loved Ingrid—and Caitlin herself.
check the catalog here
Madison Stanton doesn't know where she is or how she got there. But she does know this - she is dead. And alone in a vast, dark space. The only company Maddy has in this place are luminescent objects that turn out to be all the things she lost while she was alive. And soon she discovers that, with these artifacts, she can reexperience - and even change - moments from her life.
check the catalog here
Tessa has just a few months to live. Fighting back against hospital visits, endless tests, drugs with excruciating side-effects, Tessa compiles a list. It's her To Do Before I Die list. And number one is sex. Released from the constraints of 'normal' life, Tessa tastes new experiences to make her feel alive while her failing body struggles to keep up. Tessa's feelings, her relationships with her father and brother, her estranged mother, her best friend, her new boyfriend, all are painfully crystallized in the precious weeks before Tessa's time finally runs out.
check the catalog here
Welcome to Elsewhere. It is warm, with a breeze, and the beaches are marvelous. It's quiet and peaceful. You can't get sick or any older. Curious to see new paintings by Picasso? Swing by one of Elsewhere's museums. Need to talk to someone about your problems? Stop by Marilyn Monroe's psychiatric practice.
Elsewhere is where fifteen-year-old Liz Hall ends up, after she has died. It is a place so like Earth, yet completely different. Here Liz will age backward from the day of her death until she becomes a baby again and returns to Earth. But Liz wants to turn sixteen, not fourteen again. She wants to get her driver's license. She wants to graduate from high school and go to college. And now that she's dead, Liz is being forced to live a life she doesn't want with a grandmother she has only just met. And it is not going well. How can Liz let go of the only life she has ever known and embrace a new one? Is it possible that a life lived in reverse is no different from a life lived forward?
This moving, often funny book about grief, death, and loss will stay with the reader long after the last page is turned.
check the catalog here
Dying of a broken heart is just the beginning.... Welcome to forever. BRIE'S LIFE ENDS AT SIXTEEN: Her boyfriend tells her he doesn't love her, and the news breaks her heart—literally.
But now that she's D&G (dead and gone), Brie is about to discover that love is way more complicated than she ever imagined. Back in Half Moon Bay, her family has begun to unravel. Her best friend has been keeping a secret about Jacob, the boy she loved and lost—and the truth behind his shattering betrayal. And then there's Patrick, Brie's mysterious new guide and resident Lost Soul . . . who just might hold the key to her forever after.
With Patrick's help, Brie will have to pass through the five stages of grief before she's ready to move on. But how do you begin again, when your heart is still in pieces?