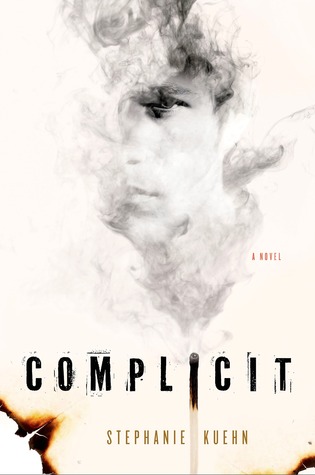 check the catalog here
Two years ago, sixteen-year-old Jamie Henry breathed a sigh of relief when a judge sentenced his older sister to juvenile detention for burning down their neighbor's fancy horse barn. The whole town did. Because Crazy Cate Henry used to be a nice girl. Until she did a lot of bad things. Like drinking. And stealing. And lying. Like playing weird mind games in the woods with other children. Like making sure she always got her way. Or else.
But today Cate got out. And now she's coming back for Jamie.
Because more than anything, Cate Henry needs her little brother to know the truth about their past. A truth she's kept hidden for years. A truth she's not supposed to tell.
Trust nothing and no one as you race toward the explosive conclusion of this gripping psychological thriller from the William C. Morris Award-winning author of
Charm & Strange
.
Thoughts:
Giselle says "It's a story that will make your skin crawl, an ending that made me want to pee myself, and a memorable quality that makes it all unforgettable."
Rayne says "This book is twisty, unsettling and intensely psychological. I definitely recommend it."
Me: "
This is one creepy book that will have you turning the pages to find out what happened. You sort of know from the start that Jamie has some very serious mental issues, but it takes awhile for the story to unfold. Very twisted and unsettling portrayal of mental illness." recommended for older teens and adults.