This month's display will feature Teen books involving a road trip. There is a new
booklist
available giving you some great reading suggestions. Here are a few of my favorites, and a new book involving a road trip.
Life is just fine for fourteen-year-old Winston. She loves her dog, Thelma, and although she never knew her dad, and her mom left ten years ago in search of Hollywood fame, Winston has family with Nanny, who is in her forties, and that doesn't even make her old. But a "just fine" life gets a lot more exciting when a letter arrives from Skye Harper, aka Judith Fletcher, aka Winston's mother. She needs help, and Nanny says the best way to give it is to take a cross-country road trip—in a "borrowed" motor home—to go find Mama once and for all. Winston's not so sure about this plan, but with a cute stowaway named Steve along for company and an adventure on the horizon, this is sure to be a summer to remember.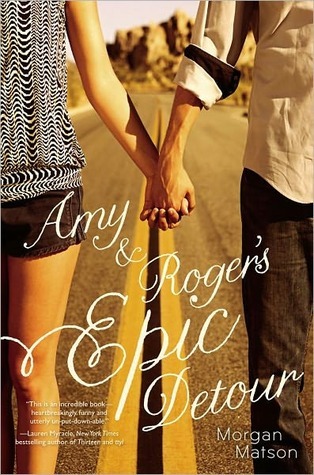 Amy & Roger's Epic Detour by Morgan Matson
Amy Curry is not looking forward to her summer. Her mother decided to move across the country and now it's Amy's responsibility to get their car from California to Connecticut. The only problem is, since her father died in a car accident, she isn't ready to get behind the wheel. Enter Roger. An old family friend, he also has to make the cross-country trip - and has plenty of baggage of his own. The road home may be unfamiliar - especially with their friendship venturing into uncharted territory - but together, Amy and Roger will figure out how to map their way.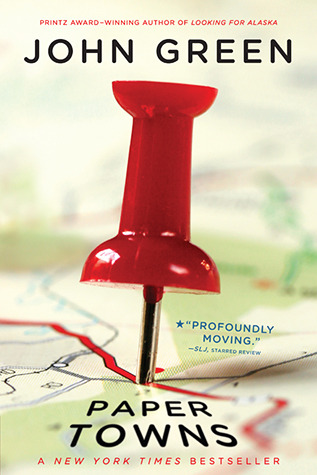 Paper Towns by John Green
Quentin Jacobsen has spent a lifetime loving the magnificently adventurous Margo Roth Spiegelman from afar. So when she cracks open a window and climbs back into his life — dressed like a ninja and summoning him for an ingenious campaign of revenge — he follows.

After their all-nighter ends and a new day breaks, Q arrives at school to discover that Margo, always an enigma, has now become a mystery. But Q soon learns that there are clues — and they're for him. Urged down a disconnected path, the closer he gets, the less Q sees of the girl he thought he knew.
PS - Paper Towns will hit movie theatres in 2015 according to
IMDB.