This list contains a good variety of teen books that will make your summer reading something you'll enjoy! Keep in mind that the more you read, the better your chances to win gift cards to Regal Movie Theatre, ITunes Wegmans, Pappa John's Pizza, Amazon, and Target. You can register for the "Spark a Reaction" Teen summer reading program on the
Greece Public Library website
on Friday, June 27th. You can also check out the
program calendar
to register for some of the great programs we are hosting this summer; Scary & Twisted Urban Tales, Teen Sushi, Spray Paint Graffiti Art Demonstration with Mr. P, and the Teen Fear Factor Challenge! In August we are hosting special shark week and zombie week programs, so stay tuned!
Here is Mashable's list of
12 YA books
not to miss this summer! The last two books will also hit US movie theaters in August and September of 2014.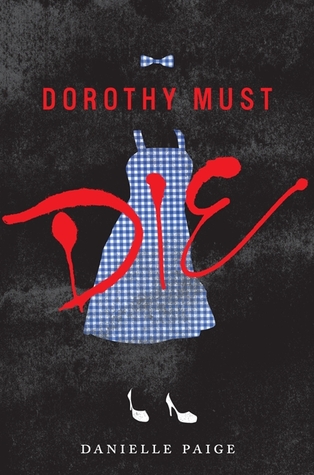 check the catalog here
When a tornado sucks up Amy's trailer, and dumps the Kansas kid in a seriously messed up Oz, nothing is like she remembers from the movie. The Tin Man is a terrifying giant Swiss Army knife, the Scarecrow is a mad scientist, the Lion feeds on people's fear -- and Dorothy is the worst of them all, ruling the land as an evil dictator. When a band of witches saves Amy from Dorothy's grasp, they tell her she's the only one who can help them reclaim Oz. And that means she needs to kill Dorothy. With all the happiness and light of an early-years Tim Burton movie, this fairy tale will have you gasping with horror and speeding to the end.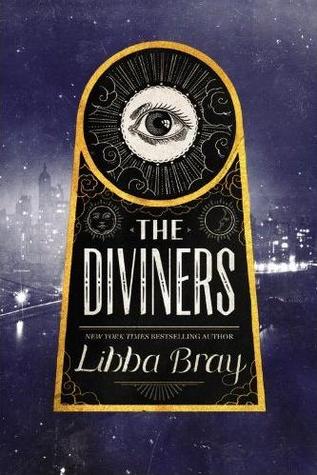 check the catalog here
Evie O'Neill has been exiled from her boring old hometown and shipped off to the bustling streets of New York City--and she is pos-i-toot-ly thrilled. New York is the city of speakeasies, shopping, and movie palaces! Soon enough, Evie is running with glamorous Ziegfield girls and rakish pickpockets. The only catch is Evie has to live with her Uncle Will, curator of The Museum of American Folklore, Superstition, and the Occult--also known as "The Museum of the Creepy Crawlies."
When a rash of occult-based murders comes to light, Evie and her uncle are right in the thick of the investigation. And through it all, Evie has a secret: a mysterious power that could help catch the killer--if he doesn't catch her first.
check the catalog here
When her father is killed in a coup, 15-year-old Laila flees from the war-torn middle east to a life of exile and anonymity in the U.S. Gradually she adjusts to a new school, new friends, and a new culture, but while Laila sees opportunity in her new life, her mother is focused on the past. She's conspiring with CIA operatives and rebel factions to regain the throne their family lost. Laila can't bear to stand still as an international crisis takes shape around her, but how can one girl stop a conflict that spans generations?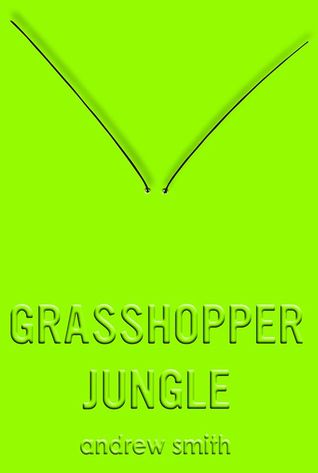 check the catalog here
Sixteen-year-old Austin Szerba interweaves the story of his Polish legacy with the story of how he and his best friend , Robby, brought about the end of humanity and the rise of an army of unstoppable, six-foot tall praying mantises in small-town Iowa.
To make matters worse, Austin's hormones are totally oblivious; they don't care that the world is in utter chaos: Austin is in love with his girlfriend, Shann, but remains confused about his sexual orientation. Ultimately, it's up to Austin to save the world and propagate the species in this sci-fright journey of survival, sex, and the complex realities of the human condition.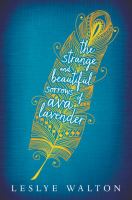 check the catalog here
Foolish love appears to be the Roux family birthright, an ominous forecast for its most recent progeny, Ava Lavender. Ava — in all other ways a normal girl — is born with the wings of a bird. In a quest to understand her peculiar disposition and a growing desire to fit in with her peers, sixteen-year old Ava ventures into the wider world, ill-prepared for what she might discover and naive to the twisted motives of others. Others like the pious Nathaniel Sorrows, who mistakes Ava for an angel and whose obsession with her grows until the night of the summer solstice celebration. That night, the skies open up, rain and feathers fill the air, and Ava's quest and her family's saga build to a devastating crescendo. First-time author Leslye Walton has constructed a layered and unforgettable mythology of what it means to be born with hearts that are tragically, exquisitely human.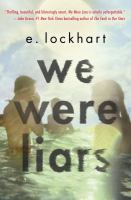 check the catalog here
A beautiful and distinguished family.
A private island.
A brilliant, damaged girl; a passionate, political boy.
A group of four friends--the Liars--whose friendship turns destructive.
A revolution. An accident. A secret.
Lies upon lies.
True love.
The truth.
"We Were Liars "is a modern, sophisticated suspense novel from National Book Award finalist and Printz Award honoree E. Lockhart.
Read it.
And if anyone asks you how it ends, just LIE.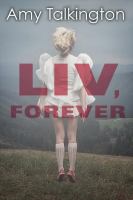 check the catalog here
When Liv Bloom lands an art scholarship at Wickham Hall, it's her ticket out of the foster system. Liv isn't sure what to make of the school's weird traditions and rituals, but she couldn't be happier--especially when Malcolm Astor, fellow artist and scion of one of the school's original families, starts falling for her. Fellow scholarship kid Gabe Nichols warns her not to get involved with a "Wicky," but things are finally going Liv's way, and all she wants to do is enjoy it.
But Liv's bliss is cut short when she is viciously murdered. In death, she discovers that she's the latest victim of a dark conspiracy that spans 150 years and many, many lives. Gabe, cursed with the ability to see their ghosts, turns out to be Liv's only link to the world of the living.
Liv must rely on Gabe's help to prove to Malcolm that she's still present... lingering with the other spirits. Together, Liv, Gabe, and Malcolm fight to expose the terrible truth that haunts the halls of Wickham before more lives are lost.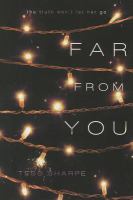 check the catalog here
After Sophie Winters survives a brutal attack in which her best friend, Mina, is murdered, she sets out to find the killer. At the same time she must prove she is free of her past Oxy addiction and in no way to blame for Mina's death.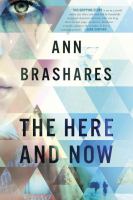 check the catalog here
Meet seventeen-year-old Prenna James, who immigrated to New York when she was twelve. Except Prenna didn't come from a different country. She came from a different time--a future where a mosquito-borne illness has mutated into a pandemic, killing millions and leaving the world in ruins.
Prenna and the others who escaped to the present day must follow a strict set of rules: never reveal where they're from, never interfere with history, and never, ever be intimate with anyone outside their community. Prenna does as she's told, believing she can help prevent the plague that will one day ravage the earth. But everything changes when she falls for Ethan Jarves.
check the catalog here
"Listen Travis Coates was alive once and then he wasn't."
"Now he's alive again."
"Simple as that."
The in between part is still a little fuzzy, but Travis can tell you that, at some point or another, his head got chopped off and shoved into a freezer in Denver, Colorado. Five years later, it was reattached to some other guy s body, and well, here he is. Despite all logic, he s still sixteen, but everything and everyone around him has changed. That includes his bedroom, his parents, his best friend, and his girlfriend. Or maybe she s not his girlfriend anymore? That s a bit fuzzy too.
Looks like if the new Travis and the old Travis are ever going to find a way to exist together, there are going to be a few more scars.
Oh well, you only live twice.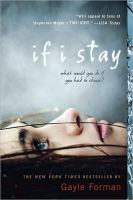 check the catalog here
Mia loves her parents, her little brother and her boyfriend. She has a bright future as a cellist, and everything in her life is going just as she's hoped, until an accident kills her family and leaves her in a coma. An extended out-of-body experience reveals the chaos surrounding her as doctors struggle to save her while friends and extended family watch over her. But the longer she watches, the more she realizes she has a decision to make: stay here without her family or leave the world behind. The
film staring Chloe Moretz, is due out this August 22.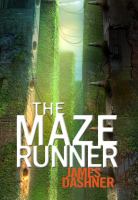 check the catalog here
When Thomas wakes up in the lift, the only thing he can remember is his first name. His memory is blank. But hes not alone. When the lifts doors open, Thomas finds himself surrounded by kids who welcome him to the Glade--a large, open expanse surrounded by stone walls.
Just like Thomas, the Gladers don't know why or how they got to the Glade. All they know is that every morning the stone doors to the maze that surrounds them have opened. Every night they've closed tight. And every thirty days a new boy has been delivered in the lift.
Thomas was expected. But the next day, a girl is sent up--the first girl to ever arrive in the Glade. And more surprising yet is the message she delivers.
Thomas might be more important than he could ever guess. If only he could unlock the dark secrets buried within his mind. Perfect for Hunger Games fans!
Film is out September 19.