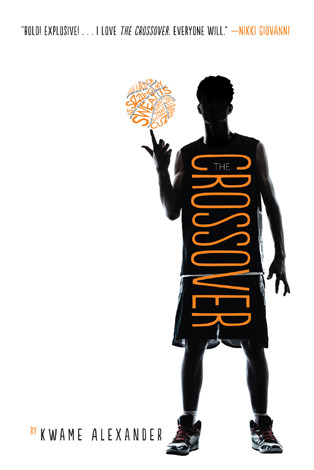 click here to check the catalog
""With a bolt of lightning on my kicks . . .The court is SIZZLING. My sweat is DRIZZLING. Stop all that quivering. Cuz tonight I'm delivering, "" announces dread-locked, 12-year old Josh Bell. He and his twin brother Jordan are awesome on the court. But Josh has more than basketball in his blood, he's got a river of rhymes flowing through him--a sick flow that helps him find his rhythm when everything's on the line.
As their winning season unfolds, things begin to change. When Jordan meets the new girl in school, the twins' tight-knit bond unravels. In this heartfelt novel, basketball and brotherhood intertwine to show Josh and Jordan that life doesn't come with a playbook and sometimes it's not about winning. Kwame Alexander is also the author of teen novel
He Said, She Said
2013, also available at the Greece Public Library.
Josh and Jordan must come to grips with growing up on and off the court to realize breaking the rules comes at a terrible price, as their story's heart-stopping climax proves a game-changer for the entire family.
I think the verse format works really well for this story. It is really descriptive, and also easy to read. Here's a favorite passage of mine, that makes me "see" these twin brothers:
JB and I
are almost thirteen. Twins. Two basketball goals at
opposite ends of the court. Identical.
It's easy to tell us apart though. I'm
an inch taller, with dreads to my neck. He gets
his head shaved once a month. I want to go to Duke,
he flaunts Carolina Blue. If we didn't love each other,
we'd HATE each other.