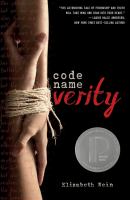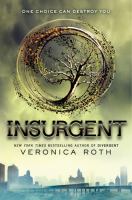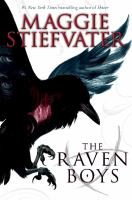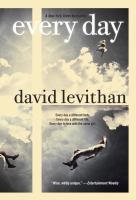 click on the book to check our catalog!
The official 2013 Teens' Top Ten titles are as follows:
1. "Code Name Verity" by Elizabeth Wein (Disney/Hyperion)
2. "The False Prince" by Jennifer A. Nielsen (Scholastic/Scholastic Press)
3. "Insurgent" by Veronica Roth (Harper Collins/Katherine Tegen Books)
4. "Pushing the Limits" by Katie McGarry (Harlequin Teen)
5. "Poison Princess" by Kresley Cole (Simon & Schuster)
6. "The Raven Boys" by Maggie Stiefvater (Scholastic/Scholastic Press)
7. "Crewel" by Gennifer Albin (Macmillan/Farrar Straus Giroux)
8. "Every Day" by David Levithan (Random House/Alfred A. Knopf)
9. "Kill Me Softly" by Sarah Cross (Egmont)
10. "Butter" by Erin Jade Lange (Bloomsbury)
The Teens' Top Ten is a "teen choice" list, with teens nominating and choosing their favorite books of the previous year. Nominators are members of teen book groups in 16 school and public libraries around the country. Nominations are posted on Celebrate Teen Literature Day during National Library Week and teens across the country vote on their favorite titles between August and October. For more information about the Teens' Top Ten, please visit
http://www.ala.org/yalsa/teens-top-ten
.
Let us know how you feel about the Top 10 - have you read any of these books?