Walt Disney, along with his brother, Roy O. Disney founded Walt Disney Productions, which later became one of the best-know motion picture producers in the world. Walt Disney Productions (excluding subsidiaries) has released over 300 motion pictures! Here's a list of my favorite 15 Disney films, both animated and "real".
1. The Little Mermaid. Ok, when I was little, I wanted to BE a mermaid. Plus, who doesn't like the song "Under the Sea"?
2. Beauty and the Beast. I'm a librarian. How can I NOT love Belle and her love of books?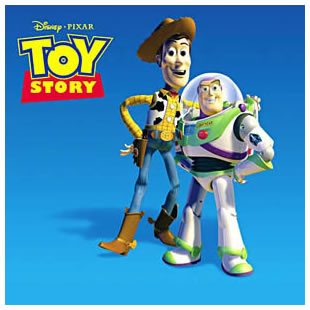 3. Toy Story. All of them - I cried when Andy went to college!
4. The Lion King - MacBeth for kids - a classic!
5. Pirates of the Caribbean - I loved the first one, and the music, and Johnny Depp.
6. Cinderella - another classic, and a great Princess story!
7. Mulan - a strong female character, and Eddie Murphy.
8. George of the Jungle - no matter how many times I watch it, I still laugh!
9. Remember the Titans. One of my favorite sports movies - ever.
10. the Santa Clause. A holiday favorite.
11. Mary Poppins - the voice of Julie Andrews. Amazing.
12. The Parent Trap (remake). When Lindsay Lohan was cute!
13. Freaky Friday (see above) and Jamie Lee Curtis was a hoot!
14. Pocahontas - Because it was my daughter's first movie, and "Colors of the Wind"
15. Aladin - because of Robin William's Genie.